Male impotency which technically is also known as Erectile Dysfunction; is a common sexual problem which men go through in their life times. Studies show that it is a common problem of people who are elder than 40 years of age. And the major cause of this problem in middle-aged men is due to hardening of arteries is one of the causes of erectile dysfunction which affects blood flow. If the problem is not addressed in time and if it turns to severe Erectile Dysfunction; then its impossible for you to even have erections which are required for penetration. Thus, its better to see a doctor in time and get the cure to your prevailing problem of Erectile Dysfunction.
This problem also can make a man go through a lot of anxiety, stress and depression issues in men. And men suffering from ED generally are not able to make deep routed relationships. A lot of psychological and physical causes can cause the problem of Erectile dysfunction in men, however the exact causes of the disease are still unknown. But there is nothing to worry about as with enhancement in medical field; the problem is well understood and a lot of treatment options are available to cure it.
Causes of Erectile Dysfunction-
Male sexual process is a complex process, which involves a lot of emotions, hormones, muscles and blood vessels. Thus, there can be different causes for everyone dealing with it. Most of the times a combination of physical and psychological causes can lead to the problem of Erectile dysfunction in men. Some of the physical and psychological causes that can lead to Erectile Dysfunction are as follows.
Physical causes of Erectile Dysfunction-
A person should see a doctor if they constantly encounter the problem of Erectile Dysfunction; every time during a sexual encounter. As it may big symptom of a medical physical condition. Some of the common physical symptoms leading to Erectile Dysfunction are as follows-
Surgeries in the area of pelvic region.
Heart disease and clogged blood vessels.
Extreme alcoholism and intake of other drugs.
Diabetes or Obesity
Sometimes can be a ill effect of certain medications.
Psychological causes of Erectile Dysfunction-
Psychology plays a very important role in sexual arousal of men. And the negative emotions in him might lead to worsening the condition of Erectile Dysfunction. Some of the psychological conditions which can lead to Erectile Dysfunction are as follows.
Depression, anxiety and some other health conditions related to brain can lead to ED.
Extreme stress and depression
Issues in personal relationships can also be a major factor of ED.
How to knock down Erectile Dysfunction at a Early Stage-
Some daily lifestyle changes can help you ease the problem of Erectile Dysfunction at home. The main motto is to build some habits that are effective in reducing the Erectile Dysfunction causes. Some of the daily routine habits to help you get out of Erectile Dysfunction are-
Quit smoking, if you are a compulsive smoker and cannot get out of it easily. Take the help of counselling to get out of it.
If you have extra weight reduce it . The best way to do it is by indulging yourself into some sport or yoga activities.
Talk to your partner, and communicate the problems you are facing with them, to reduce the tension in your relationships.
Reduce the intake of alcohol and other drugs.
Treatment Options Of Erectile Dysfunction-
Ohman's portal which is a leading portal taking care of men's sexual health, provides some cost effective and affordable treatment options for Erectile Dysfunction. The treatments may or may not require a medical certificate to buy them. Some of the treatment options suggested by the portal are as follows.
Performance pack-
The pack costs 2,099 INR and one pack lasts for 30 days. All the components of the pack are effective in providing hard erections to the user. It also helps increasing the libido and stamina of the user. Components of the pack are health supplements, prescribed medicines, instruction card and a sexologist consultation. However, to buy this pack you need a valid medical prescription.
Virility Ultra Pack-
This pack uses safe and scientific methods to increase stamina and provides hard erections. You need a physicians medical document to buy this medicine and one pack works for 30 days. The pack contains a prescription, health supplements, instruction card and a free sexologist consultation. The pack costs the user 2,299 INR.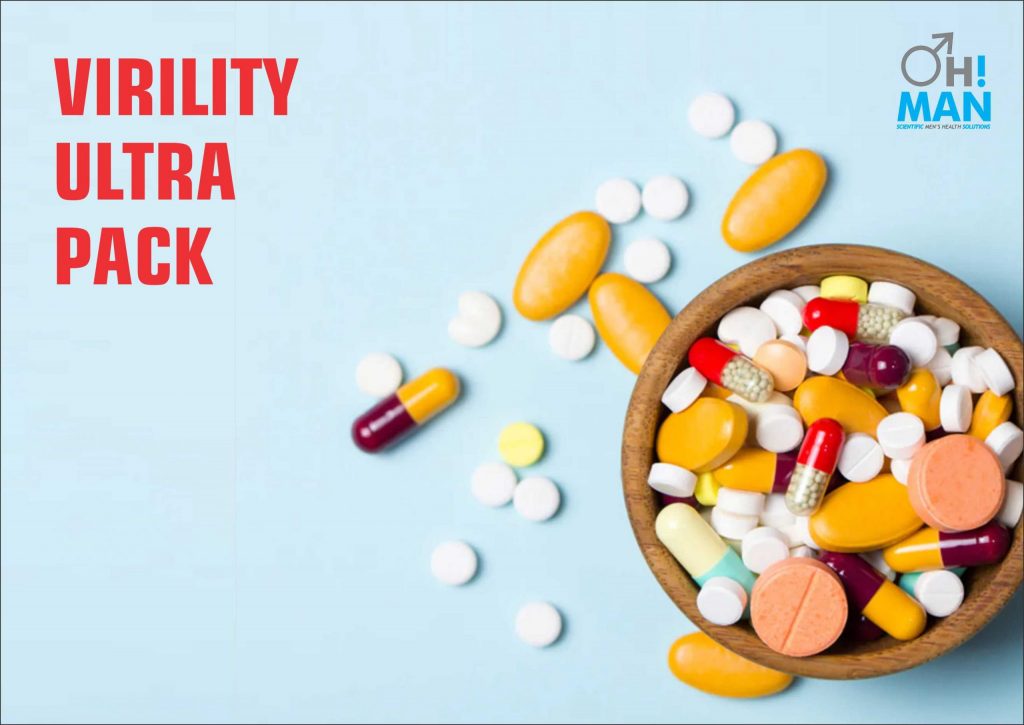 Ayur Virility Pack-
This pack has all the components which are taken from nature. The cost of the pack is 1,999 INR, and you do not need a prescription to buy this. The pack has mix herb tablets, Delay capsules, health supplements and a instruction card. One pack lasts for 30 days.
Andro Vacuum Pump-
This pump is highly effective in giving you drug free, hard instant erections. This scientifically proven pump should be used twice a day for 5-10 minutes and 3-5 minutes before intercourse. The pump costs 10,500 INR and you do not require a medically proven document to buy it.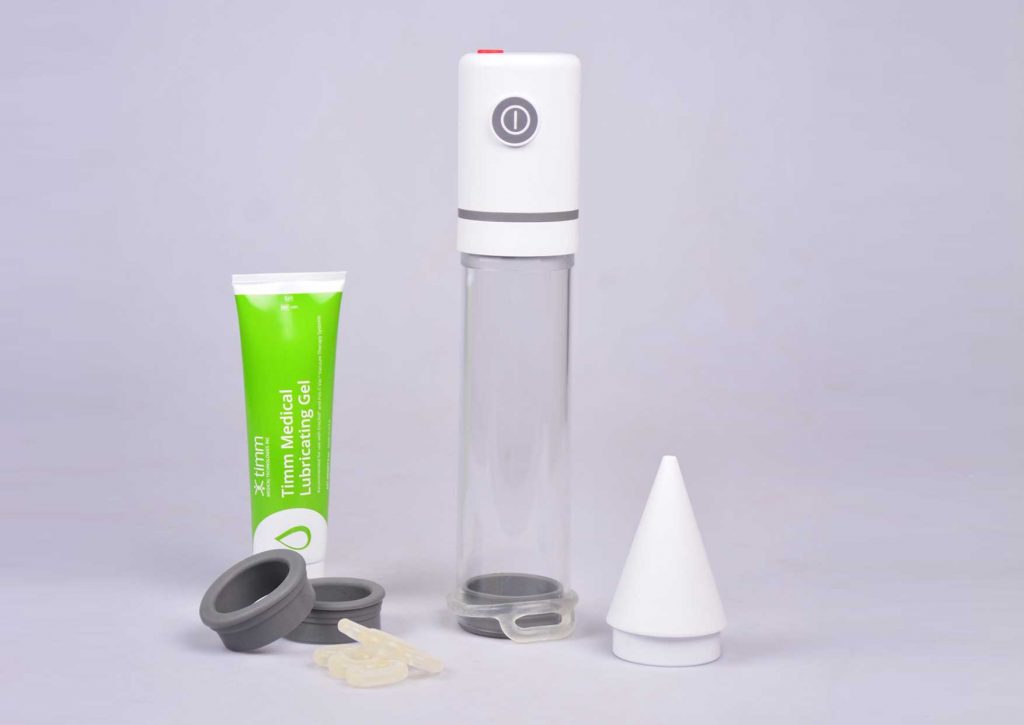 How to use-
The pump has to be placed over the penis, which uses batteries to run.
The cylinder then pumps out the air to create a vacuum.
Once you achieve erection, use lubricant and slide down the band to the lower penis.
What will be helpful Pills or Pump-
To cure Erectile Dysfunction, both the methods are equally effective. Hence, it depends on the user which method they want to use to cure the disease. The pump is effective if the user wants to get instant results without using drugs. While, taking drugs may need a little patience to show results.
How to Buy medicines online-
It is extremely easy to buy Erectile Dysfunction Medicines from Ohman's portal, and it is just like doing online shopping from other portals. However you can follow some steps to buy the medicines easily and hassle free.
Choose the problem- Check out he various symptoms of the diseases and choose a problem from which you might be suffering. If you are confused you can call on the helpline number to get a clear picture.
Choose the products- From the lists of treatment options available, choose the product you feel might be helpful, getting you out of the problem you are suffering from. You can choose as many products you wish to buy at a time.
Complete the payment- Once you complete the payment a doctor calls you and makes a telephonic prescription for you according to your disease and products you choose to buy.
Relax and receive your products in the promised timeline.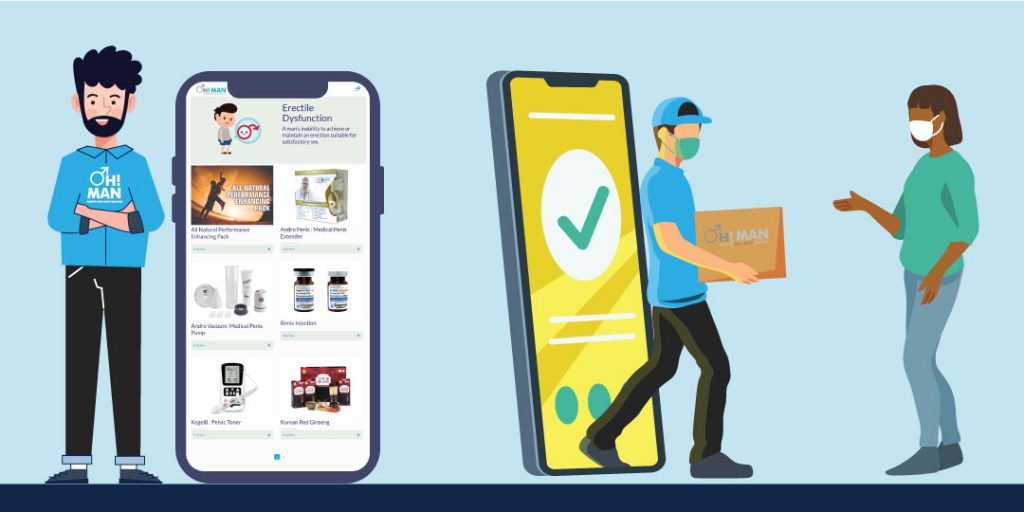 Conclusion-
Erectile Dysfunction is a very intimate sexual problem, which is affecting a lot of men at different timelines. This problem causes a lot of self esteem and anxiety problems in men. However these days a lot of online portals, such as Ohman's portal is helping people to get out of the issues effectively by providing them with effective treatments. All the medicines which the Ohman portal suggests are FDA approved and have no side effects.
So, if you have also been suffering from some intimate problems which you feel shy to talk about publically. Check out the Ohman's portal on "https://www.ohman.in/". And order your products today.